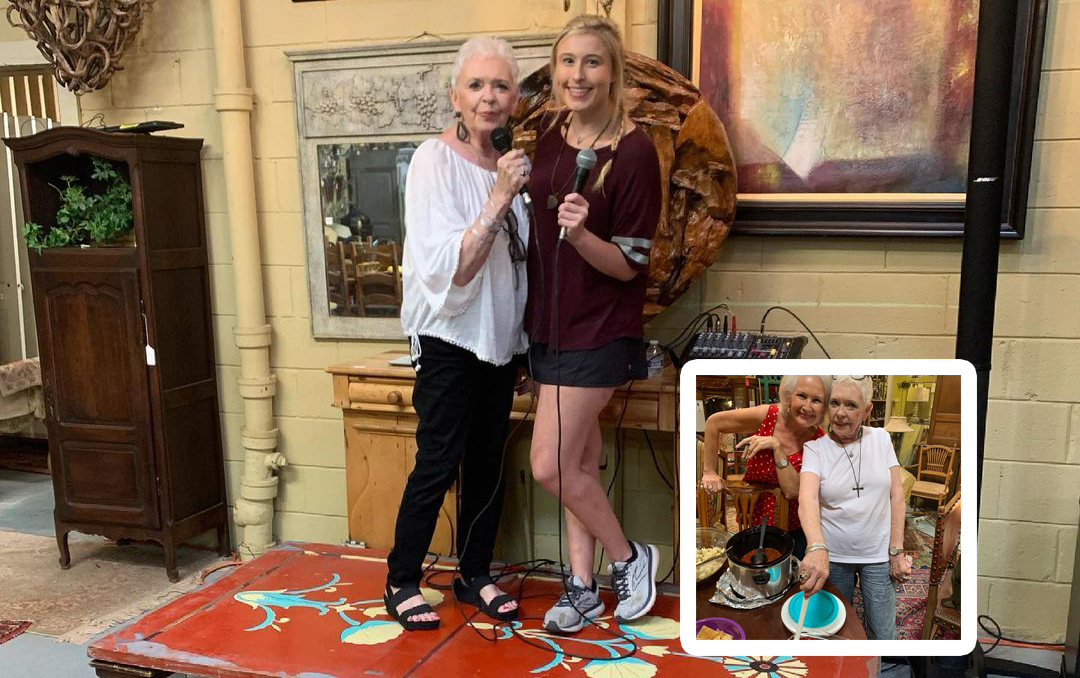 One thing is for sure at Tricia's Treasures, when you come by to shop, you'll come back to visit. Tricia, Anna Grace and the rest of the crew love to spend time in the shop engaging in lively conversation, mustering up social events, and talking about the latest happenings.
If you are there for more than a few minutes, it's almost guaranteed that someone will strike up a fun and energetic conversation. And for goodness sakes, don't let them know you can sing, because they'll insist you join them on the stage (and that's a hand-painted wooden door from Mar Lago), and they'll put a microphone in your hand.
What you will find at Tricia's Treasures is more than antiques, more than eclectic decor, more than cowhides and oriental rugs; at Tricia's Treasures you'll find yourself in the midst of friends.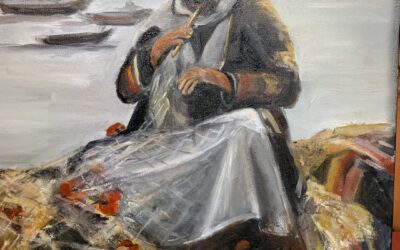 Name: Mending Nets Type: Oil on Canvas Framed: No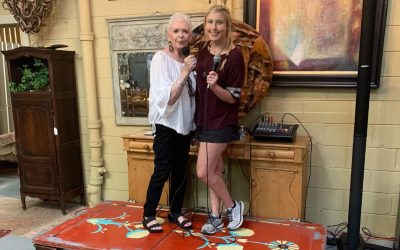 What do a red door and a microphone have in common? Sounds like the lead in for a knock-knock joke. Well, it's no joke, that brightly painted red door that you see us standing on serves as our new stage for this...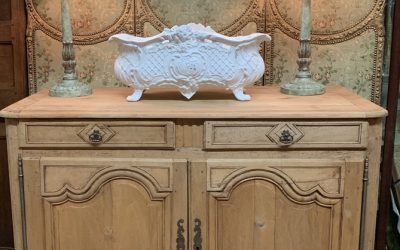 There's no reason to feel inadequate if your chest isn't heaving.  At Tricia's Treasures we can help you out. Of all the thousands of items that we carry, the items most requested are our chests. We are continuously...