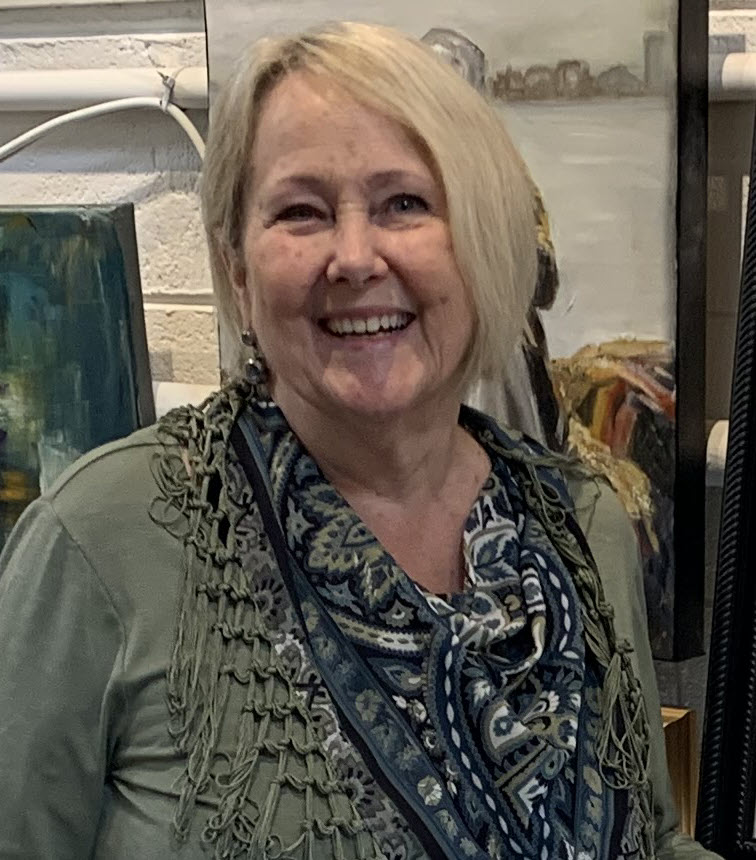 Hometown
I grew up in Nashville, TN. and currently live in Birmingham, AL
Art History
I began painting in grade school and took a couple of courses in college.  As a new mom at age 26, family life and career became my priorities.  Now that I am retired, I began painting again for fun and relaxation, and started with online courses and tutorials.  I was pleasantly surprised that my friends and acquaintances were asking to buy.  And soon after, I began getting requests commissioning me for specific works.  I enjoyed the challenges and most of all getting opportunities to create the perfect painting for my special friends.
Style
I paint in a variety of styles including land and seascapes, and cityscapes.  My passion is detailed realism, pallet knife, and abstracts
Inspiration
My parents were very artistic and won numerous awards in the south for their sculptures and paintings.   Dad, Mom and local Nashville artists had an art gallery on 2nd avenue in downtown Nashville for a few years.  I hung around the gallery with them most weekends, and soon acquired their love for art, lifelong friendships, and making indelible memories of which I will always cherish.
Looking for Something Specific?
If you are looking for something specific or would like to commission art to be created just for you, please follow the link below.